About ARK Coatings Supply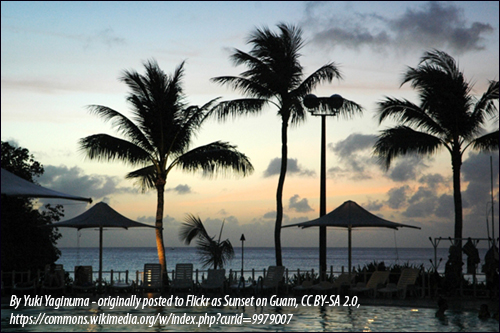 ARK Coatings Supply is the Authorized Distributor for American WeatherStar Coatings on Guam and the Pacific Region and will provide excellent services to our customers. Client's satisfaction, quality of service, high performance products, and attention to detail, are the fundamental principles upon which ARK Coatings Supply was founded.
It is our mission to strive for perfection in all we accomplish. We pride ourselves on the quality of work we provide and go to great lengths to ensure that the job is done correctly the first time. We enjoy what we do and always make certain to exceed our customers' expectations.
Our professional services offer a full range of commercial, industrial, and residential roof coating and painting solutions. ARK Coatings Supply is dedicated to protecting your investment and to this end; we offer a comprehensive range of preventative maintenance programs and inspection services. We utilize state-of-the-art equipment to ensure quality workmanship at all times. Our personnel are highly trained professionals who are committed to excellence in the quality of service they provide.
The experience begins with an inspection of your facility. Once the problem is identified we will design a solution to fit your unique need - we do not offer a "one size fits all" application! We then prepare your estimate which we will discuss with you so you know exactly what we will do for you and how much it will cost. We will supply you with recent references and answer your questions promptly and directly. Once you have entrusted us with your project, we will be ready to commence work on the agreed date.